Get to know your CBD.
At Aprch, we believe in creating CBD products that not only make you feel great but also taste delicious. That's why we've carefully infused 25mg of Broad Spectrum CBD into our guilt-free beverages that have both flavor and function. So why wait? Enjoy a new way to unwind.
The Entourage Effect.
The Entourage Effect is the synergy created by all of the cannabinoids, terpenes, flavonoids and other phytochemicals found in the hemp plant, reacting together to create a more therapeutic benefit.
At Aprch we use Broad Spectrum as we feel it has the most benefits for our customer. Broad Spectrum CBD contains a range of naturally occurring compounds found in the hemp plant with all the THC removed and allows you to experience the Entourage Effect with zero risk of THC.
Preserves the integrity of the whole plant, but removes all the THC.

Contains all available vitamins, minerals and terpenes.

Benefits of the Entourage Effect.
Very similar to Broad Specrum CBD, the difference is that Full Spectrum CBD does contain amounts of THC, the chemical compound in cannabis that creates the psychoactive experience.
Extract created from the full plant.

Can contain THC. (Up to .3%).

Contains all available vitamins, minerals and terpenes.

Benefits of the Entourage Effect.
Isolate CBD lacks all the other cannabinoids that work together to reach the full potential of CBD in the body. Isolate does not provide any benefits from the Entourage Effect and is a highly processed product, the most common found on shelves today and the cheapest form of CBD.
Removes everything except CBD from the hemp plant.

Does NOT contain any other vitamins, minerals or terpenes.

Does NOT deliver the Entourage Effect.
10,000+ Happy Customers
"Love everything about Aprch drinks. Have enjoyed every flavor, but Blackberry is my very favorite!"
"Great flavor, real CBD! The perfect beverage to drink when my friends are having alcoholic beverages."
"I have found that Aprch waters are the pinnacle of CBD beverages, lots of flavor, no nasty CBD tastes and they have broad spectrum! I highly recommend Aprch, Mint+Cucumber is the best!"
No
Calories.
No calories means no guilt, indulge in guilt-free deliciousness.
No
Sugar.
No sugar ensures refreshing hydration without the unwanted
sweetness.
No
THC.
No THC ensures a pure and relaxing refreshment, free from any psychoactive effects.
No
Caffeine.
No caffeine provides a naturally invigorating beverage that
energizes without the jitters or
crash.
Endless Flavor.
Shop Now
How Aprch Stacks Up
To Other CBD Beverages.

Includes Vitamin C
and L-Theanine
Other
CBD Brands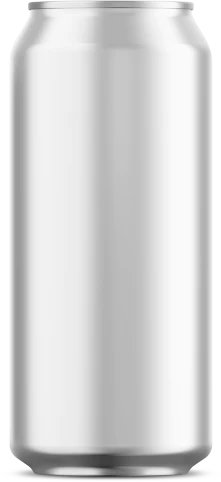 10-50mg
Isolate
CBD*

(*The most common found on shelves today and the cheapest form of CBD.)

Our Best Sellers.
Cherry+Lime
The combination of cherry and lime creates a balanced and tasty drink that is sure to satisfy your thirst and quench your taste buds.

Shop Now
Fruit Punch
Fruit punch packs a combination of cranberry, grape, pineapple, orange, and lime! Sweet, fruity, and loaded with flavor.
Shop Now
Mint+Cucumber
The fizzy blend of zesty cucumber and a sparkle of chilled mint will soothe your soul into a calm bliss.

Shop Now
Blackberry
Blackberry combines the juicy, ripe flavor of blackberries with the light, effervescent bubbles of sparkling water.
Shop Now