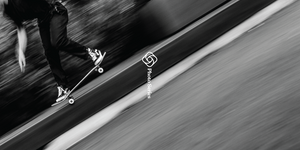 Photo Series No.1
Tal Roberts

In a time when technology has empowered the untrained to be classified as a photographer, Tal Roberts reminds the world that photography is about so much more than capturing a moment—it is about creation.
Tal does not simply take photos, he makes them.Tal got his start creating still images by hitting the pause button when the tricks looked just right on the classic skateboard videos of the mid 1990's. Though he didn't use a real camera until years later the desire to document his passions was still intact. Tal kickstarted his photographic career while exploring the mountains around his home in Ketchum, Idaho and continues to focus on making pictures of his friends having fun.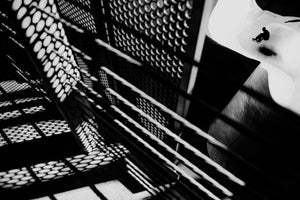 Today Tal's work is so recognizable it can be picked out from the sea of social media nonsense. His distinguished style plays heavily with light, shadow, time of day as well as year, all in order to best compliment his subject. Typical action and sport photography comes alive with mood and mystique, rendering his images unique to say the very least. A film and special format connoisseur, Tal's medium (camera of choice) is just as much a part of his process as is his relationship to his subjects and their relationship to their own craft.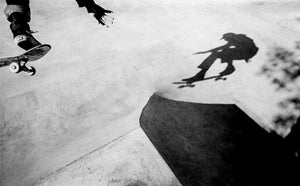 Introducing the premiere installment of the Aprch Photo Series: No. 1 highlights the photography of Tal Roberts. In close collaboration with Tal, we've meticulously chosen three distinct black and white skateboard images to embellish a limited run of three different cans for our new Black Cherry flavor. This series leverages cutting-edge digital can printing technology, enabling each case of 12 to showcase all three editions. Immerse yourself in the delightful sensation of Black Cherry, as it bursts forth with the essence of freshly crushed black cherries, seamlessly harmonizing the tartness and sweetness found in ripe summer cherries.